Education, Career & Migration Fair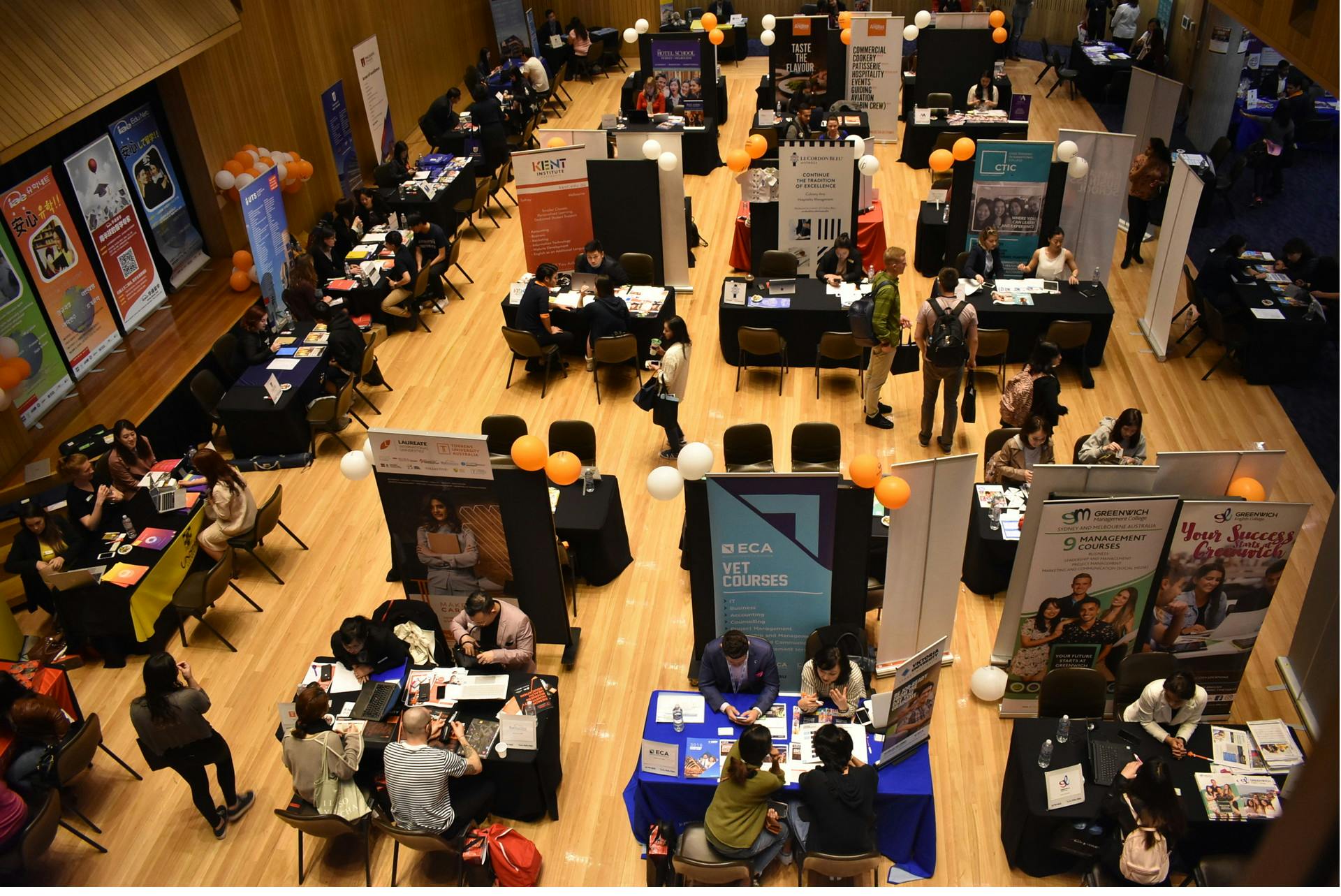 The biggest study, career and migration event in Australia for international students. We have brought together education representatives, various experts and different service providers from all over Australia under one roof to offer valuable advice and help you chart your study and career paths.
Join if you want to:
Extend your stay in Australia on a Student Visa or a Graduate Visa
Apply for college, TAFE, university, or English language school
Find out about job opportunities on a Graduate Visa
Learn about the requirements to apply for Permanent Residency (PR) and the points system
Get up to $15,000 scholarship
Get your visa application done
Win iPhone, Laptop, iPad mini, iWatch, movie tickets and much more!


Instant experience!

Receive one-on-one counselling with experienced experts from more than 50 Australian institutions, recruitment specialists with placement services and get your questions answered about the best study options and post-graduation perspectives. Registered migration agents will help you to ensure all your visas, permits and papers are in order.
Will you be lucky?
ALL Registered attendees will receive gifts on arrival and will enter the chance to win lucky draw prizes such as: iPhone XR, iWatch, iPad mini, laptop, Australian attractions voucher, Movie tickets and more.

Sign up for the event now it's FREE.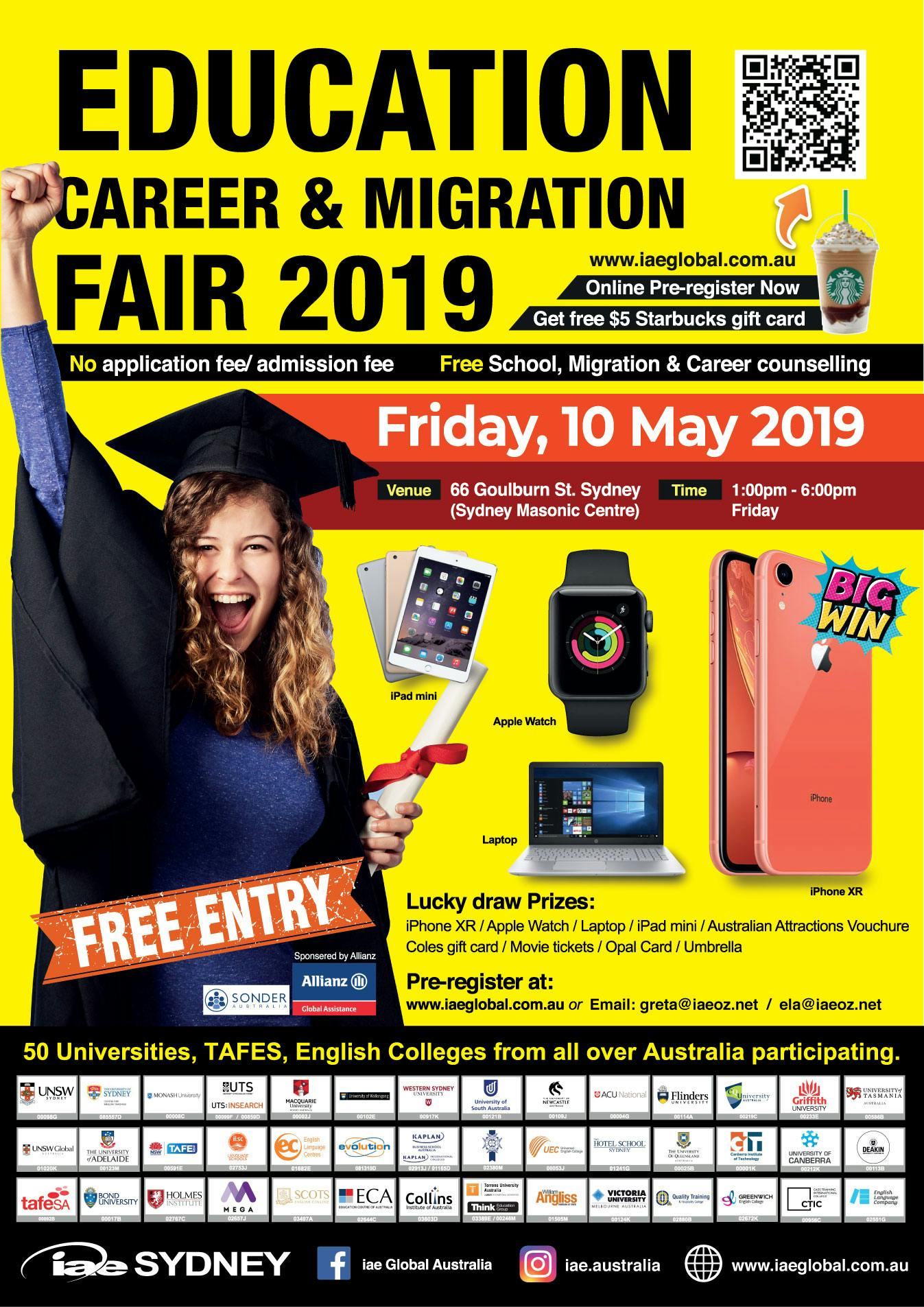 SMC Conference & Function Centre, 66 Goulburn st. Sydney, NSW 2000
1pm - 6pm