About Us
Find out why iae GLOBAL can be trusted to answer all your questions about Australian universities, courses and migration
iae GLOBAL is one of the world's leading international education recruitment and management consultancies. The network has more than 80 offices in China, Hong Kong, India, Japan, Korea, Nepal, Saudi Arabia, Taiwan, Thailand and Vietnam. These are supported by offices in Australia, Canada, New Zealand, the UK and the US.    Established in Seoul, South Korea in 1992, the company has seen significant growth and is now the benchmark for student recruitment in the international education industry. With partner institutions in Australia, Canada, China, Ireland, Japan, Malta, New Zealand, the Philippines, Switzerland, the UK, the US and mainland Europe, iae GLOBAL's 700 highly trained staff have helped more than 250,000 students find the right course. We also work closely with our institutional partners to provide marketing, promotional and business development support. iae GLOBAL continues to building on its dynamic vision, establishing new international offices and expanding its global recruitment network through strategic partnerships, to help provide greater student diversity and volume for our institutional partners.
Team
Meet our team of experienced Education Planners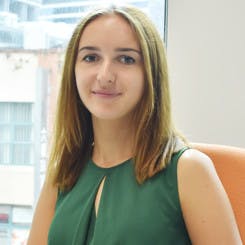 Greta Salugaite
As an educational consultant, Greta would provide free guidance services to you regarding academic matters. Please contact via Facebook Messenger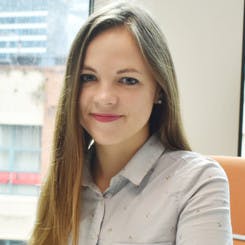 Ela Kozlowska
Ela will assist you with finding the course that fits your needs and will support you through your studies to ensure you enjoy your time in Australia to the fullest. Please contact via Facebook Messenger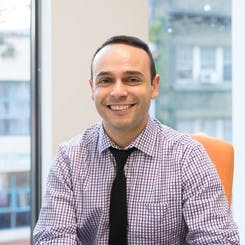 Pedro Fuentes
As a teacher, Pedro knows how important it is to get the right information from the right person at the right time. Please contact via Facebook Messenger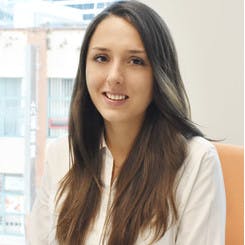 Gosia Badowska
As a recent graduate from one of the Australian Universities, Gosia will share her experience in studying and living in Sydney and help you find school that caters your needs and expectations. Please contact via Facebook messenger.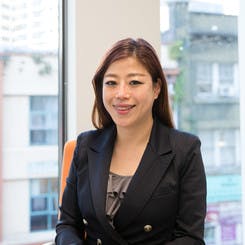 Hannah Lee
Over the past 10 years with iae GLOBAL, Hannah has used her counselling expertise to help countless students with their study plans.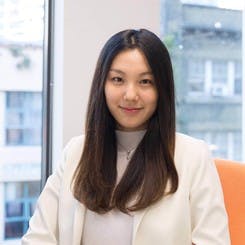 Yujin Cheon
Yujin will use her own experience as an international student at UTS to help you progress with your study in Australia. Kakaotalk ID: iaeyujin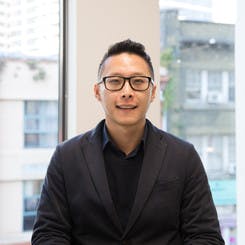 Yuhki Matsuoka
With the perfect combination of rich knowledge and great experience, Yuhki can deliver fast and accurate responses to all your questions. Line ID: iaesydney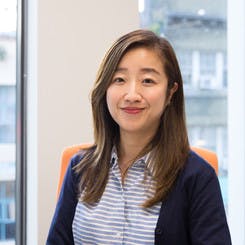 Rebecca Wang
With more than 15 years in the educational industry, Rebecca is one of the most qualified educational planners at iae Sydney. Wechat ID: iae_Raymond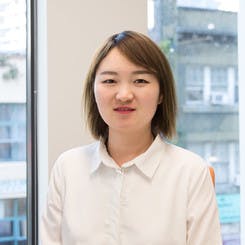 Heidi Guo
Heidi uses her own experience as an international student to help you with any difficulties you may come across in your overseas study. Wechat ID: iae_Sydney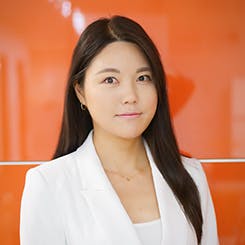 Lively Kim
Lively is looking forward to sharing her overseas study experience and professional knowledge to help you with your study and life in Australia.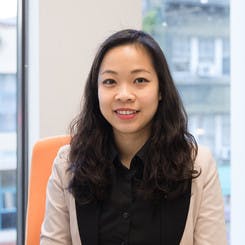 Lucy Pham
Lucy will help you turn your overseas education dreams into reality by sharing the lessons she learnt from studying and working in Australia. Please contact via Facebook Messenger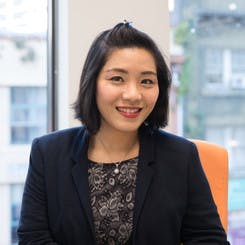 Jenny Ketwong
Jenny understands that studying overseas is very challenging, but with her help you can achieve your dream of studying and living in Australia. Line ID: iaesyd-thai